Join us at Pack Expo 2014!
Pack Expo is the destination for solutions to ensure the safety and quality of your packaged and unpackaged products. And when you come to our booth, #S-2514, you've truly arrived! You'll find a world of education and insights. Plus, you can see first-hand our latest innovations in X-ray inspection, metal detection and checkweighing to help you protect your brand.

From implications of the Food Safety Modernization Act to applications insights, discover how our team with hundreds of years of product inspection expertise can help you tackle your next packaged or unpackaged product inspection challenge.
All new in 2014
There is a special focus on meeting the needs of customers in the baked goods/ snack, meat, dairy and pharmaceutical arenas. Just look for the following symbols to quickly find information relevant to each of their unique inspection challenges.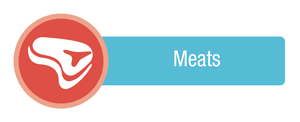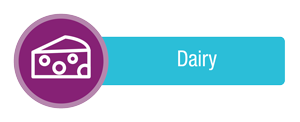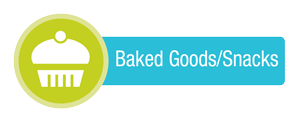 Education
Keeping pace with regulatory requirements, innovative materials and the right inspection and detection solutions is more challenging than ever. With our deep expertise in product inspection across multiple customer industries, our in-booth education program will inspire and invigorate your thinking and help you achieve the optimum inspection solution for your needs.

If your products are baked goods/snacks, dairy, meat or pharmaceuticals, we have special programming and applications insights especially for you. Just look for the symbol that best matches your business.

Pre-register for these presentations today! Register Now
Presentations
Featured Products
We will be unveiling several new X-ray and metal detector systems at Pack Expo. Check back here for details on these exciting new products in the coming weeks – and come to our booth to see them in action!
NEW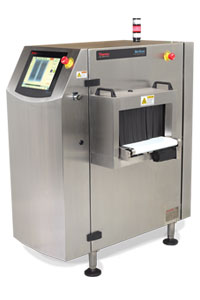 The Thermo Scientific™ NextGuard™ X-ray Detection System was designed to make the transition easy from metal detection to X-ray detection.
Enables compliance with worldwide HACCP food safety requirements.
Easy to use.
Cost effective.
Easily customizable vision software can inspect for flaws such as missing pieces or components.
Pull-down menu to design and test quickly a wide range of size and count inspections.
Improved metal detection sensitivity.
Download Brochure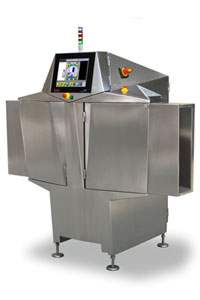 The Thermo Scientific™ Xpert™ S400 offers high performance contaminant detection and product inspection for upright/tall products like cans, bottles and standup pouches. Among the features and benefits: a large horizontal beam provides improved sensitivity and more accurate results when scanning vertically-oriented containers. Specific software algorithms designed for tall profile packages look for contaminants in problem areas such as package edges, bottom center and top.
Download Brochure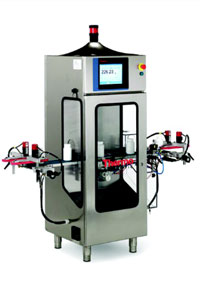 Designed to meet the high performance standards of the pharmaceutical industry, yet suitable for food applications as well, the Thermo Scientific™ Versa Rx Marking and Verification Checkweigher (for track and trace compliance) provides trusted reliability.
Download Brochure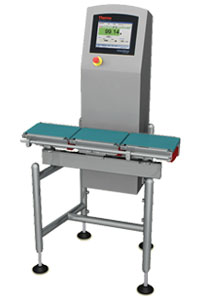 See how versatile the Thermo Scientific™ Versa Checkweigher configurations can be in this demo station that includes a controller along with several weigh frame solutions to meet a diverse range of applications. The station includes the Thermo Scientific™ Teorema Checkweigher for high-speed can lines, a Versa Frame 8120 Chain Checkweigher for reliable high-speed weighing, control and rejection for cartons, cans, bottles and pouches in dry or wet environments; and a VersaWeigh™ Food Checkweigher, an easy –to-use, easy-to-maintain, sanitary and scalable option.
Contact Us
We can't wait to see you in the booth!

In the coming weeks, we will be unveiling our exclusive product offerings and giving you a sneak peek into what we will be presenting at the show.

In order to provide you with relevant information, please complete this form.
Register Now
Directions
View Larger Map
Get Directions
Resources
On-Demand Presentations
White Papers/Tech Notes
Infographics
Follow Us
Join the discussion at our Food & Beverage Community. It's a one-stop, resource-packed destination for a wide variety of food safety and quality news and insights – from webinars, videos and whitepapers to case studies and more. Topics and Thermo Scientific solutions can be found here. You can also sign up to follow our Examining Food Blog.
Video Gallery
Check out our collection of Pack Expo videos to learn more about products and technology.